Marine Radio Related Links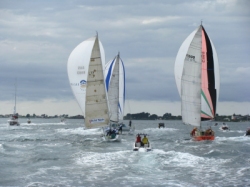 The Australian Maritime College Office of Marine Communications is responsible for the management of all functions associated with marine radio examinations and certification services in Australia.
Marine radio licence requirement details can be obtained from the Australian Communications and Media Authority.
Australian Maritime Safety Authority is the Commonwealth authority that ensues safe vessel operations, combats marine pollution and is the national authority for rescuing people in distress.
General information on Marine Radios and Coastal Radio Stations