Marine Radio in Tasmania
Marine radio is an essential communication method for vessels at sea. These web pages are designed to outline the basics of marine radio and to provide general information that could be useful for passage planning.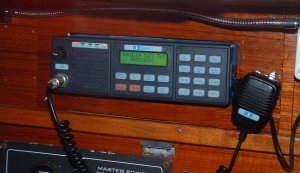 Developments in marine radio with more changes to be implemented over the next few years will require operators to ensure their knowledge of the equipment and procedures is current.
Regrettably, there are incidents at sea where the knowledge and skill of people have been found to be deficient. Training and education is important even for those who believe that with years at sea they "know it all".
These pages are designed to assist mariners and others with a maritime interest.
General information on:
7960